It Is What It Is
~~May 29, 2014~~
'Finally: Freedom for Sunder'
'Supreme Court Upholds Bombay High Court Order for Sunder's Release'
"Today, the Supreme Court of India passed a judgment in favor of PETA India by ordering the implementation of a 7 April 2014 Bombay High Court order to release the well-known and much-abused young elephant, Sunder, to an elephant care centre in Bangalore by no later than 15 June.
The Supreme Court also ordered that the Secretary, Revenue and Forests Department, Maharashtra State will be responsible for the implementation of its order and must strictly meet the deadline."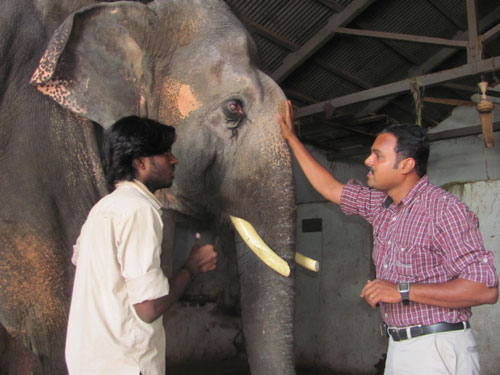 "After a long battle, PETA India has finally obtained the release of Sunder, the abused elephant. Sunder is a 14-year-old elephant who has been held captive for seven years, knowing nothing but a life of pain, fear, and misery.
The struggle is now over for Sunder. In a statement to the press, PETA Executive Vice…
View original post 494 more words