It Is What It Is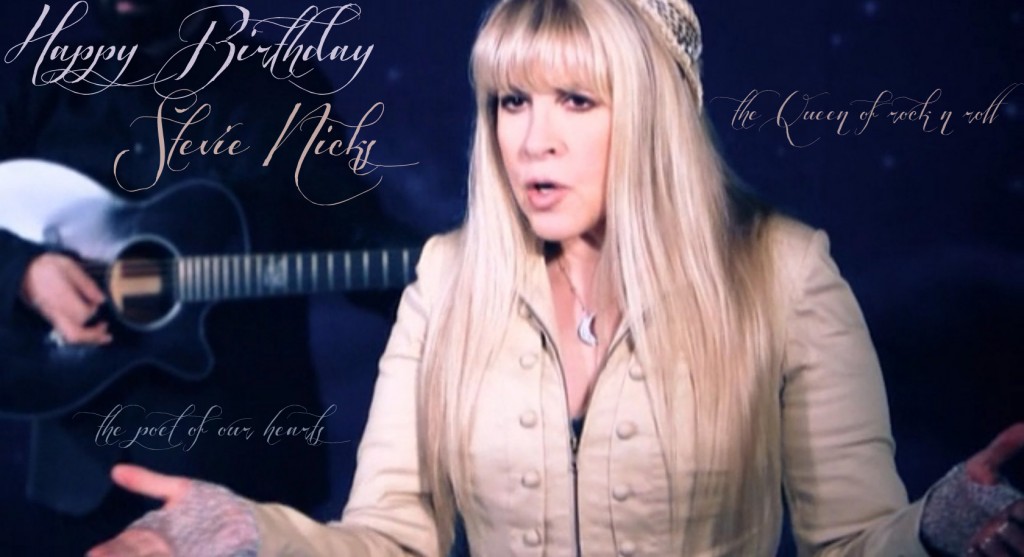 ~~May 30, 2014~~ 
Her birthday was four days ago. She's one of my favorite performers. I would like to honor her because of her wonderful career and her contributions to the field of music. 
Go on, Bella Donna!! 
Stephanie Lynn "Stevie" Nicks (born May 26, 1948) is an American singer-songwriter who in the course of her work with Fleetwood Mac and her extensive solo career has produced over forty Top 50 hits and sold over 140 million albums.
She was deemed "The Reigning Queen of Rock and Roll" and one of the "100 Greatest Singers of All Time" by Rolling Stone, and, as a member of Fleetwood Mac, was inducted into the Rock and Roll Hall of Fame in 1998.
As a solo artist, she has garnered eight Grammy Award nominations and, with Fleetwood Mac, a further five.
Nicks joined Fleetwood Mac in 1975 along with her then romantic…
View original post 809 more words