It Is What It Is
~~June 2, 2014~~
Sacred means revered due to association with holiness.
Holiness, or sanctity, is in general the state of being holy (perceived by religious individuals as associated with divinity) or sacred (considered worthy of spiritual respect or devotion; or inspiring awe or reverence among believers).
Objects are often considered holy or sacred if used for spiritual purposes, such as the worship or service of gods. The property is often ascribed to people ("a holy man", a "holy prophet" who is venerated by his followers), objects (a "sacred artifact" that is venerated and blessed), times ("holy days"), or places ("holy places", "sacred ground").
~~SOURCE~~
http://en.wikipedia.org/wiki/Sacred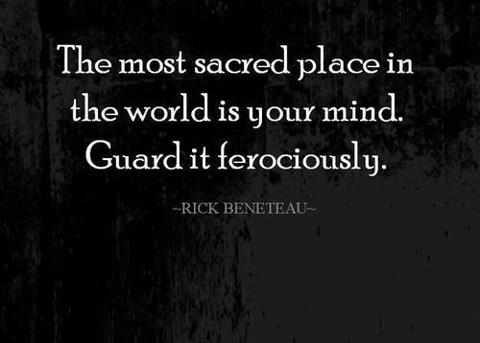 We seem to be always looking for something. A happier place, a clamer space, a warm space. This all refers to "locations" where we feel most comfortable, most loved and safe. 
Without full conscious knowledge…
View original post 140 more words